Firing finding shows bosses should be mentally mindful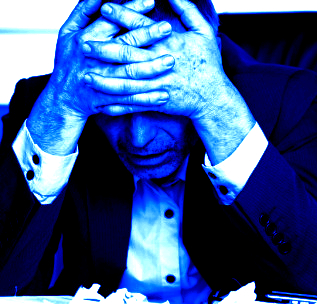 A Fair Work finding has shown the importance of big businesses looking after their employees' mental health as much as their physical safety.
Mr Ronaldo Salazar - a former employee of construction and engineering firm John Holland - has been awarded compensation and full redundancy entitlements after the Fair Work Commission found he was unfairly dismissed.
The watchdog found the company was aware that the employee suffered from serious mental health issues, and that it should have taken care to address his situation.
Mr Salazar was sacked from his job as an aircraft mechanical engineer after an email-based dispute over his work roster, during which he claimed John Holland management was trying to harm him and his family.
But Fair Work found that as the management team were aware of Mr Salazar's mental health situation, including having copies of doctor's reports and prescriptions, his termination over the content of the emails was unreasonable. There were other factors too, including some confusion over Mr Salazar's qualifications.
The Commission found that the company should have excused his conduct due to prior knowledge of his illness and poor English skills.
Workplace lawyer Peter Vitale has called the case "unusual", speaking to business media outlet SmartCompany.
He said it was not often that Fair Work would find "conduct which might ordinarily institute misconduct couldn't be treated that way by the employer because the employee had engaged in that conduct while suffering from a mental illness".
"It may be that in the circumstances of an unfair dismissal case, the company should have had more regard to the state of the employees' health.
"But it would be wrong to see this decision as a blanket endorsement for the proposition that conduct engaged in while suffering mental health issues should be completely disregarded for potential misconduct by any employer," he says.
In the end, Vitale says, the case shows the importance of context in dealing with each individual's actions.
"In the contest of the unfair dismissal regime regarding a fair go all round, it is incumbent on an employer to look at the nature of the conduct and the extent to which it may be influenced by ill health, and work with the employee and medical practitioners to determine whether or not it is likely to happen again," he said.