Gene treatment yields high rate for particularly tricky cancer

Print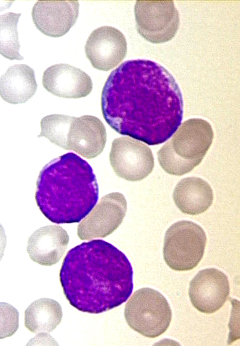 A clinical study for a new leukaemia treatment has shown a remarkable rate of remission.
The largest such study ever conducted on patients with advanced leukaemia saw that 88 per cent achieve complete remission after being treated with genetically modified versions of their own immune cells.
"Our initial findings have held up in a larger cohort of patients, and we are already looking at new clinical studies to advance this novel therapeutic approach in fighting cancer," said Dr Michel Sadelain, senior author of a new paper on the technique.
"These extraordinary results demonstrate that cell therapy is a powerful treatment for patients who have exhausted all conventional therapies," he said.
Patients with Adult B cell acute lymphoblastic leukaemia (B-ALL) are considerably more prone to relapse, leaving few options beyond salvage chemotherapy and bone marrow transplant.
In the new study conducted in the US; 16 patients with relapsed B-ALL were given an infusion of their own genetically modified immune cells, called T-cells.
The cells were programmed to seek and destroy cancer cells containing the protein CD19.
While the overall response rate for all patients was 88 percent, even those with detectable disease prior to treatment had a complete response rate of 78 percent, far exceeding the complete response rate of salvage chemotherapy alone.
"It's extremely gratifying to witness the astonishing results firsthand in my patients, having worked for more than a decade developing this technology from the ground up," said researcher Dr Renier Brentjens.
The exciting results have prompted a charge into new avenues and further testing.
Additional studies to determine whether cell therapy can be applied to other types of cancer are already underway, and studies to test whether B-ALL patients would benefit from receiving targeted immunotherapy as frontline treatment are being planned as well.