Gonorrhoea getting untreatable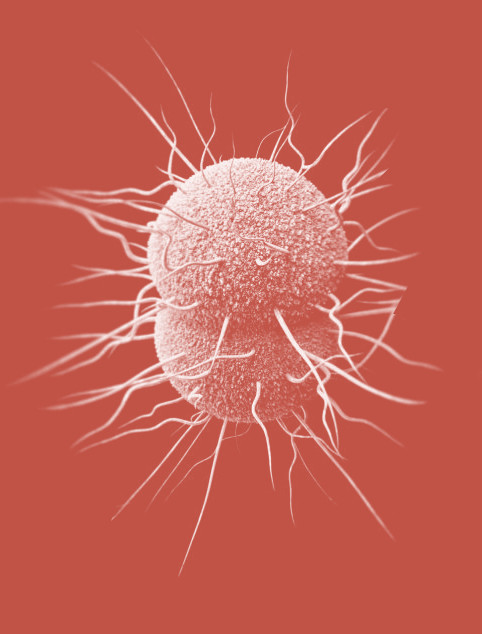 Gonorrhoea is becoming much harder to treat, and sometimes impossible, due to antibiotic resistance.
"The bacteria that cause gonorrhoea are particularly smart. Every time we use a new class of antibiotics to treat the infection, the bacteria evolve to resist them," said Dr Teodora Wi, Medical Officer, Human Reproduction, at the World Health Organization (WHO).
The WHO has warned that widespread resistance to older and cheaper antibiotics is leading to cases of the infection that are untreatable by all known antibiotics.
"These cases may just be the tip of the iceberg, since systems to diagnose and report untreatable infections are lacking in lower-income countries where gonorrhoea is actually more common," says Dr Wi.
Each year, an estimated 78 million people are infected with gonorrhoea. Gonorrhoea can infect the genitals, rectum, and throat. Complications of gonorrhoea disproportionally affect women, including pelvic inflammatory disease, ectopic pregnancy and infertility, as well as an increased risk of HIV.
Decreasing condom use, increased urbanisation and travel, poor infection detection rates, and inadequate or failed treatment all contribute to this increase.
The R&D pipeline for gonorrhoea contains almost nothing, with only 3 new candidate drugs in various stages of clinical development: solithromycin, for which a Phase 3 trial has recently been completed; zoliflodacin, which has completed a Phase 2 trial; and gepotidacin, which has also completed a Phase 2 trial.
The development of new antibiotics is not very attractive for commercial pharmaceutical companies, as treatments are taken only for short periods of time (unlike medicines for chronic diseases) and they become less effective as resistance develops, meaning that the supply of new drugs constantly needs to be replenished.
"To address the pressing need for new treatments for gonorrhoea, we urgently need to seize the opportunities we have with existing drugs and candidates in the pipeline. In the short term, we aim to accelerate the development and introduction of at least one of these pipeline drugs, and will evaluate the possible development of combination treatments for public health use," said Dr Manica Balasegaram, director of the WHO's Global Antibiotic Research and Development Partnership (GARDP).
"Any new treatment developed should be accessible to everyone who needs it, while ensuring it's used appropriately, so that drug resistance is slowed as much as possible."
"To control gonorrhoea, we need new tools and systems for better prevention, treatment, earlier diagnosis, and more complete tracking and reporting of new infections, antibiotic use, resistance and treatment failures," said Dr Marc Sprenger, Director of Antimicrobial Resistance at WHO.
"Specifically, we need new antibiotics, as well as rapid, accurate, point-of-care diagnostic tests—ideally, ones that can predict which antibiotics will work on that particular infection—and longer term, a vaccine to prevent gonorrhoea."
Mire information is available from the WHO (PDF).