Hospital body cameras in safety bid

Print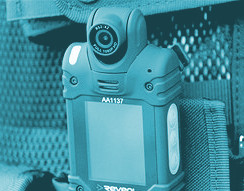 Townsville Hospital is introducing body cameras to protect staff.
There were 687 violent incidents at the hospital in 2017, and Townsville Hospital board chairman Tony Mooney says it is time to draw "the line in the sand in terms of that horrific violent behaviour".
The hospital has purchased 15 cameras for security staff, costing $20,000.
Security staff will able to activate the cameras when there is a violent incident.
Queensland Health Minister Steven Miles said the cameras would provide footage that helps with prosecutions.
"It will provide evidence where required to augment our CCTV footage and allow us to take action against people who threaten or perpetrate violence against our health professionals," he said.
Other Queensland hospitals will be watching, he said.
"There's no magic formula that says when we start using these cameras we're not going to get an unsafe environment … because it's the condition of some of the patients that present that we can't control," he said.