Hospital helps coal claim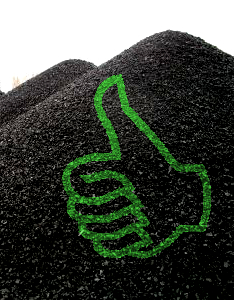 Queensland's Mater hospital has put its name to an advertising campaign for the New Acland stage 3 mine.
Despite being rejected by Queensland's land court, the New Hope Group is still pushing to expand its Acland mine.
The Mater's logo appears on a new advertising campaign by New Hope. Additionally, the hospital is one of the only ones left that still burns coal on site to carry out sterilisation and other activities.
Chair of the Mater Group board, Brian Flannery, is a prominent mining entrepreneur and managing director of White Energy, a company that says it wants to be "a major player in the production of cleaner and more efficient coal".
White Energy director Terence Crawford is the hospital board's deputy chair, while White Energy director Vince O'Rourke (a director of the thermal coal producer Yancoal Australia) is also on the Mater board.
It remains unclear whether the three mining industry figures were involved in hospital's decision to support New Hope.
David King, the Queensland representative of Doctors for the Environment Australia, says the hospital is "sending the wrong message".
"I'm sure [New Hope] thought it was a coup to get a hospital logo on their ad," Mr King told The Guardian.
"It looks like they were desperate to get some health/green-washing to give them some approval to get the social licence for such a thing."
He said it was a contradictory move, given the "health concerns with that particular mine".
Mr Flannery said New Hope was the only company "supplying coal for small domestic consumers in south-east Queensland".
He said the Mater's "support for the advertisement was contingent on New Hope meeting environmental and other regulations and standards".
"Clearly New Hope must operate within their regulated licence and we understand there are a number of government departments who are mandated to monitor and administer the various licences," he told reporters.
"It is up to New Hope to demonstrate to the minister for mines and energy and the government that they can co-exist with their neighbours and other stakeholders and operate within their licence conditions."
The Land Court recently urged the Queensland Government to refuse mining and environmental licences for New Acland stage three because of groundwater impacts in particular.
The court said it had "no doubt that [residents] have been greatly inconvenienced and impacted by dust produced by the mine", and that "given their evidence, it is quite possible [environmental licence] limits with respect to dust and particulate matter have been exceeded".