Hospital told to push smokers further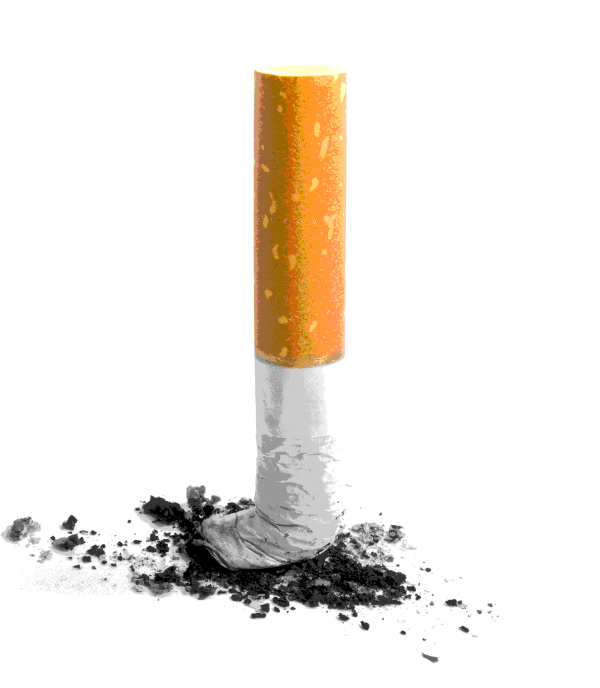 Adelaide's Women's and Children's Hospital is increasing its efforts to stop smokers near one of its entrances.
While signs clearly ask people not to light up near the children's entrance to the hospital, many visitors still say they are inundated by a cloud of smoke when they arrive.
Bins for cigarette butts are attached to no-smoking signs near the entrance, giving smokers only one place to put out their cigarettes.
Local mother Amie Cottrell vented her frustration on social media about having to walk through the smoke.
"Some people said their children were on oxygen machines and they had to walk through the smoke just to get to their appointments," she said.
"There are people with children with asthma, cancer, respiratory problems, or other breathing problems.
"It's not a dig at smokers, but I don't think it's appropriate for families with sick children to walk through there."
The hospital says it has heard the complaints, and is planning to "escalate" its response to keep smokers away.
"We are looking at removing those ash trays and putting them elsewhere and away from the actual perimeter of the hospital," he said.
"We've [also] got some children working on some messages about the impact that smoking has on them and we're looking at putting those signs up as you leave the car park.
"We're currently working with the Adelaide City Council to see where we may be able to set up a designated [smoking] area on the [Kermode Street] side.
"I expect that a number of these strategies will be implemented in the next couple of months."
He said the hospital was reticent to police the area, as it could spark arguments with members of the public.
"So what we're hoping is to appeal to the better nature of the public to think this might be an area where there are sick children or women and babies who don't want to be breathing in smoke as they walk into the hospital," he said.