HPV jab improved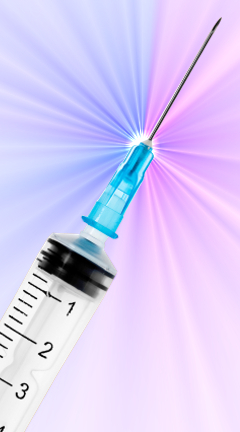 Doctors say a new vaccine will be an important weapon in the fight to protect women against cervical cancer.
The new version of Gardasil - which is already used to protects women against some strains of the virus that can cause the cancer - has been shown to prevent 93 per cent of HPV strains.
The new jab covers an extra five HPV strains, providing an extra 23 per cent cover.
The new vaccine could also be more cost-effective, as it only requires two, instead of three doses.
There is now a push for it to be listed on the PBS after a successful clinical trial involving 14,000 young women in 18 countries.
Health Minister Greg Hunt says the vaccine is being considered for the National Immunisation Program, and he is hopeful it will be included.
Joe Tooma, chief of the Australian Cervical Cancer Foundation, says there is a strong need to further reduce the toll of the deadly disease.
"We've known that [the vaccine] has been on the drawing board, we've been trialling it for quite a while," he told reporters.
"Because we vaccinate boys and girls here in Australia in their first year of high school, by the time they grow up into their late 20s, we will see a reduction in HPV related cancers by about 95 per cent.
"I would also love to see it get swapped over into national school program for vaccination, which is absolutely free for everyone. So as long as you get it in that first year or so of high school."