Huge help from fifty new drugs for India

Print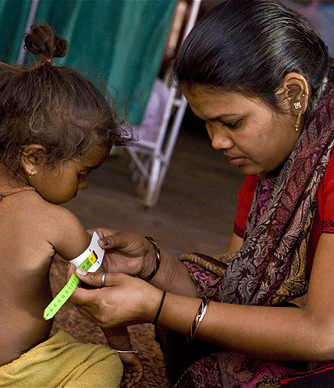 The Indian Health Ministry will provide 50 essential generic medicines, free of cost, from "birth to death" to all Indians, following an incredible social healthcare announcement.
The fifty essential drugs address 75 per cent of the healthcare needs of a majority of India's 1.23 billion inhabitants. The drugs will be made available for free in coming months.
The medicines will include traditional treatments for pain, infection, hypertension and diabetes, among others, and will be provided complimentary with a prescription at public hospitals and dispensaries.
"A standard list of medicines will ensure that for the same amount of money, 35 per cent more medicines of superior quality can be procured to meet the healthcare needs of the majority," India's health minister Dr Harsh Vardhan told domestic news outlet the Hindustan Times.
"The programme will focus on efficient procurement, quality control and rational use - 50 per cent of medicines are wasted or overused, leading to complications and drug- resistance," the minister said.
Dr Vardhan has some experience leading up the to the roll-out of the massive new medicine scheme. He was a key figure in the implementation of the 'Delhi model' of the World Health Organization's "Essential Drug Programme", which formed an essential drugs list relevant to India's specific healthcare needs.

"Today, the out-of-pocket expenditure on health is 60 per cent mainly because of two factors, medicines and diagnostics. Providing free medicines coupled with their rational prescription and use will lower cost to patients tremendously," says Ranjit Roy Chaudhury, national professor of pharmacology and chair of the committee behind Delhi's essential medicines list.

The Delhi model has since been duplicated across 12 states of India and has become a case study for medicine in developing nations by WHO.