Hunt makes elderly pledge

Print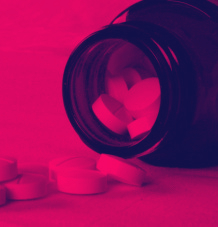 Federal Health Minister Greg Hunt says the Government will come up with measures to stop the drugging of elderly people in aged care homes.
The royal commission into aged care has issued an interim report slamming the "significant over-reliance" on chemical restraints.
It described the use of drugs to sedate and control elderly residents as "inhumane, abusive and unjustified".
"A lack of permission in the use of restraint and prolonged use of powerful chemical restraints is common in Australia," the commission said in a statement.
"We will be taking stronger action on those things," Mr Hunt said in an interview on Sunday.
He said some measure had been mentioned at last week's COAG meeting of federal and state ministers.
"The thing that we were able to do immediately, as we got the priorities, was to go into the Council of Australian Governments' Health Minister meeting and do what no Government has ever done, and take the issue of chemical restraints, to make the question of the safe use of medicines, a national priority," Mr Hunt said.
The Health Minister did not give a clear answer on whether informed consent should be given before patients were administered powerful sedatives.
Mr Hunt also claimed "significant" investment in the sector is on the way, but would not be drawn on how much.
"The big change is to deal with what the commission refers to as an ageist society, and respect," he said.
"And respect is both government and communal. And this is the moment, this is the line in the sand, together, where we change the way that Australians deal with ageing in what is, by definition, an ageing society."