Iron drug drives cancer response

Print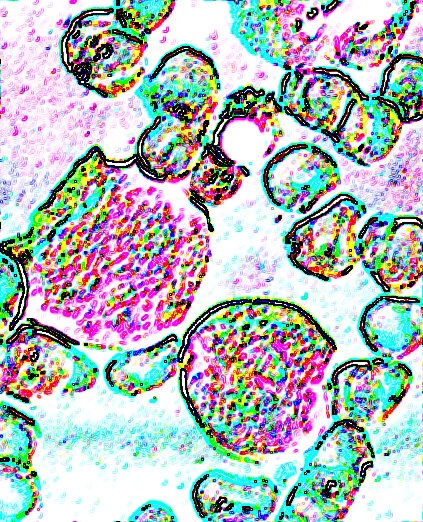 An iron-reducing drug appears to starve acute leukaemia cells.
The drug ironomycin has been studied by scientists at Melbourne's Peter MacCallum Cancer Centre, and in a laboratory setting, when ironomycin is given in combination with the established anti-cancer drug venetoclax, the effects of both drugs are amplified.
Federal Minister for Health, Greg Hunt, recently announced venetoclax will be added to the Pharmaceutical Benefits Scheme (PBS) for the treatment of acute myeloid leukaemia (AML).
Peter Mac's Professor Mark Dawson says that together, ironomycin and venetoclax would provide another powerful weapon in the fight against cancer.
"Given our experience with using venetoclax to treat acute myeloid leukaemia, we are learning many of the ways that our patient's leukaemia cells can become resistant to it," Professor Dawson says.
"But by using it in combination with ironomycin, this preliminary work suggests that you get a much greater effect than by using venetoclax alone, and ironomycin overcomes some of the known deficiencies of venetoclax because they work by different pathways."
Ironomycin has already been shown to kill breast cancer stem cells in preclinical models.
Research suggests it works by reducing the availability of iron in the mitochondria of cells. The mitochondria are a major hub for cellular metabolism - referred to as the 'powerhouse of the cell'.
Cancer cells need lots of energy, which is why disrupting cancer metabolism provides such an exciting opportunity for new therapies.
While the cancer cells are disrupted by ironomycin causing them to die, normal healthy cells are less dependent on one metabolic pathway and can switch to other pathways for energy production and continue living.
The newly discovered mechanism of ironomycin in AML also provides an opportunity to better understand how manipulating levels of iron within specific compartments triggers cancer cell death. This knowledge may lead to a new class of anti-cancer drugs.