Jail time for Gardasil grift

Print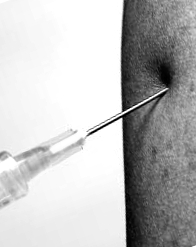 A Sydney pharmacist has been jailed for supplying more than 2,000 cancer vaccines for overseas export.
Thirty-five-year-old Kathy Gong claimed she was trying to help women in Hong Kong and China by selling Gardasil 9 doses at a profit of about $30,000.
Magistrate Jennifer Atkinson sentenced her to eight months' prison with six months non-parole on three counts of breaching prohibition on wholesale supply of certain substances.
Gong supplied 2,432 doses of the cervical cancer vaccine to her co-accused between April and August 2018, sent via air freight to Hong Kong.
She made a profit of about $30,000, which she shared with another chemist. The pharmacist immediately lodged a sentence appeal.
Her lawyer David Leamey said her only other offence was a driving matter.
"It's not like she's in the street distributing drugs to vulnerable people, it was to an organisation in Hong Kong ... who was going to distribute them to medical centres," the lawyer said.
The magistrate said Gong acted for financial gain and without regard for public safety.