Late diagnosis leads to legal case

Print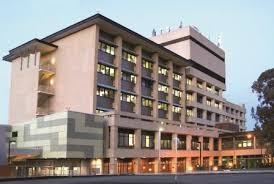 A Queensland woman is suing three doctors and the Redcliffe Hospital over a delayed cancer diagnosis.
Eight years passed between 36-year-old Jodie Elisara's first symptoms of bowel cancer and her eventual diagnosis and treatment in Brisbane.
In 2009, she reported rectal bleeding, low iron levels and had extreme pain when passing stools, but her doctor told her it was haemorrhoids.
She was eventually referred for a colonoscopy at the Redcliffe Hospital in May 2015, and went in for surgery for haemorrhoids in January 2017.
It was then that doctors realised she had a large tumour in her colon, and diagnosed her with stage 3 bowel cancer.
Her lawyers say they will argue that the doctors and hospital were medically negligent for failing to refer Ms Elisara for a colonoscopy sooner, taking over a year to provide her with one.
Metro North Hospital and Health Service spokesperson say they will be defending the matter.
Ninety per cent of bowel cancer cases can be successfully treated if detected early.
Ms Elisara is now in remission, and says she is keen to raise awareness and encourage more people to speak out if they feel like the medical profession is not listening to them.