Legal action shows work needs

Print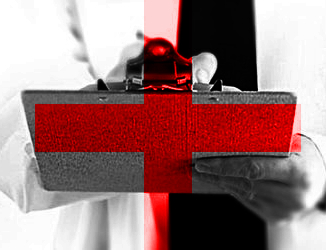 Junior doctors around the country are taking legal action over alleged underpayments.
A number of class actions against health services in Victoria, NSW, and the ACT are being launched over the alleged underpayment of junior doctors.
The legal action began in 2020 with a class action against NSW Health on behalf of junior doctors across the state to recover millions of dollars in allegedly unpaid wages.
The doctors claim they were not paid for overtime they worked, which has been a systemic problem in the healthcare industry for many years.
Since the NSW lawsuit, nine more class actions have been filed across Australia on behalf of junior doctors who worked in the public health system between approximately 2015 and 2022.
Lawyers from various firms are representing the plaintiffs, and the Australian Salaried Medical Officers Federation doctors' union is listed as an applicant on each class action.
In Victoria and the ACT, doctors are employed by individual health services, rather than being employed directly by a state department, which is why multiple class actions are being pursued.
Lawyers participating in the class actions say that working unrostered overtime is a routine part of the job for many young doctors. They also say that heavy workloads in public hospitals make it challenging for junior doctors to get their clinical and administrative work done within rostered hours.
A recent survey of junior doctors found that more than half of the 22,000 doctors surveyed described their workload as "heavy" or "very heavy", and two-thirds reported they worked more than 40 hours on average per week, including one in 10 who worked more than 60 hours on average per week.
Advocates say that junior doctors frequently experience burnout and other health issues due to the heavy workload, which ultimately has negative impacts on patient care.
There is also a perception among junior staff that they would be penalised for making a fuss.
Lawyers representing the plaintiffs said that concerns about career progression were a key reason why junior doctors did not claim overtime, and there was a culture that regarded them as "inefficient, ineffective, and incompetent" if they did claim overtime.