My Health 'opt-in' movement grows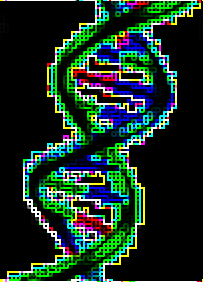 UPDATE 26/07: Health Minister Greg Hunt has been contradicted several times after claiming that warrants would be required to access My Health Record data.
ORIGINAL 23/07: Politicians appear to be turning against the My Health Record scheme, something both major parties have backed in the past.
All Australians will have a My Health Record created in their name unless they opt out by October 15.
The file will be accessible by a broad range of healthcare professionals, with users allowed to impose a small level of access restrictions, but even these can be overridden.
"The rollout of this has been mishandled from the start by this government," federal Labor MP Pat Conroy told the ABC on Saturday.
"In theory, having the system is a good thing, it has the potential to save $7 billion ... but this is a government that mismanaged the census collection online. This is a government that allowed Medicare records to be stolen.
"So I've got zero confidence this government can manage this properly."
Mr Conroy is the first Labor MP to publicly support a change back to an 'opt in' system, after the scheme was made 'opt out' in December.
"You've already got suspicions about medical professionals who might have some sort of link with an ex-family member or someone else they don't like accessing data through these systems," he said.
"I'm very nervous about this.
"The vast majority of health professionals are good, honest, hard-working people and we want to make sure that the IT systems are there so that no one can be accused of doing the wrong thing."
Last Friday, reports emerged about 1.5 million health records being stolen in Singapore, including those of the country's Prime Minister.
Liberal backbencher Craig Kelly concedes that the My Health Record scheme carries risks.
"I've looked at it, and obviously there are concerns, people should be concerned, we should look at this in detail," MR Kelly said of My Health Record in regard to the Singaporean hacking incident.
Still, he says he sees the benefit.
"If I'm interstate or overseas somewhere, especially Perth or Melbourne and I'm in an accident, I want the medical professionals to be able to look at my record immediately to find out," Mr Kelly said.
"The medical professions have looked at this and said this move will save lives. If people have concerns, they have the ability to opt out. Someone is interstate away from the normal doctor and their medical data is needed very quickly to save their lives. When you weigh things up, it is far better the data is available than not. I'm more than happy for my records to be on that database."
Prominent federal Liberal MP Tim Wilson has announced he opted-out over the weekend, and called for the scheme to be changed.
Dr Katina Michael - a professor in the School of Computing and Information Technology at the University of Wollongong - says electronic health records make sense in a digital society; "But it must be done the right way".
"The type of confidential information stored on an electronic health record, is unlike having merely your identity credentials stolen- it is like having your whole personhood exposed in terms of your condition, medication, past acts, and more," Dr Michael said.
"There are massive implications for those working in pressured workplaces who may have their health record used against them- e.g. pilots, doctors, surgeons, healthcare workers.
"The implications for whether health insurance companies will have access to this data in the future is also questionable.
"Will it cost more to insure a child suffering from autism, or one born with Down Syndrome versus a child who seemingly is 'normal'?
"Might this cause a chilling effect over disclosure of illnesses, meaning the people who need the care the most are disadvantaged from the outset?
"We also need better more honest reporting by government about some of the potential risks, in essence, to better inform the public. What we have now is a major honeypot of health data."
Australians who want to opt-out can do so through the My Health Record website.