My Health opt-out ending

Print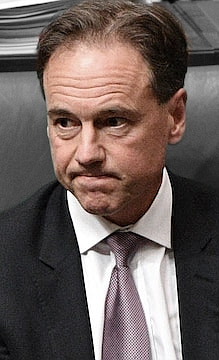 UPDATE 14/11 - The Federal Government has extended the My Health opt-out period.


ORIGINAL 12/11 - The window of time to opt out of the My Health Record system closes this week.
All Australians who do not opt out by November 15 will have a My Health Record digital record automatically created in their name.
The scheme has been criticised by privacy experts that the public, leading many to push for the window to be widened.
In late October the Australian Digital Health Agency (ADHA) revealed that 1,147,000 Australians had opted out of My Health Record, a figure that was accurate at 19 October.
Both the Health Minister Greg Hunt and the ADHA have refused to provide an updated figure.
"The ADHA will not be providing any statistics on opt-out until after the opt-out period has closed on 15 November, and following the reconciliation period for the processing of paper forms arriving by mail," an ADHA spokesman said.
The Australian Privacy Foundation says wait times for the opt-out phone line are around 30 to 45 minutes.
Labor says it may move an amendment to extend the opt-out period when legislation comes before the Senate this week.