New year brings healthy additions

Print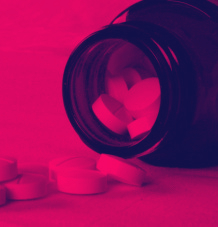 January 1 has brought with it a number of new health measures.
A new vaccine against genital warts is now available through the National Immunisation Program, which will help guard against more strains of the virus at a lower cost.
Three medications - Carfilzomib for multiple myeloma sufferers, Alectinib for lung cancer and Mannitol for cystic fibrosis - have been added to the Pharmaceutical Benefit Scheme (PBS), slashing their cost to patients by thousands of dollars.
PBS changes will also allow defence veterans greater access to antibiotics as well as heart disease and stroke.
More changes will kick in soon, with codeine medicines like Nurofen Plus, Panadeine, Mersyndol and Codral to become available only by prescription from February.
Advocates at Pain Australia say those who rely on these medicines must speak with their doctor to find alternatives immediately.