NSW caught in early flu peak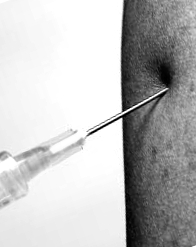 The New South Wales Government has been accused of failing to prepare for one of the worst flu seasons on record.
Influenza cases in NSW this season are over double that of the same period last year, with 14,032 recorded cases last month, compared to 4,431 in July last year.
Opposition health spokesperson Walt Secord says the State Government should have encouraged more people to get their flu vaccinations.
"The State Government knew the flu season was coming," Mr Secord said.
"The northern hemisphere had a really bad flu season, they should have prepared a comprehensive plan encouraging people to get their flu vaccinations.
"Emergency departments in the state are at breaking point.
"We've had record numbers of people presenting to emergency departments that puts pressure on the entire hospital system," he said.
But the Australian Medical Association says influenza has spiked earlier than previous years.
"The past year has seen a campaign to have flu vaccinations right across the country," AMA vice-president Tony Bartone said.
"The activity is seasonal and may have no bearing on the messaging or the take up of vaccinations.
"It's still not too late to have the flu vaccine, it's still not too late to have the best defence against getting influenza."