Nurses union seeks violence policy

Print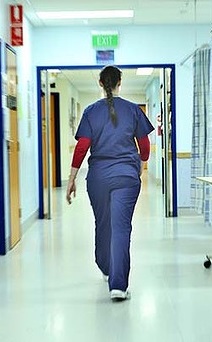 Nurses are calling for the right to refuse treatment to aggressive patients.
The Nursing and Midwifery Federation says health workers deal with violence regularly, being threatened with infected blood, having drink cans thrown at them, and other abusive behaviours.
Government stats show code black incidents – where staff safety is at threat – are on the rise.
There have been 6,245 code blacks so far in 2016-2017, compared to 4,765 at the same time the year before.
The Australian Nursing and Midwifery Federation (ANMF) says real consequences need to be introduced.
Violent patients should face prosecution, and staff should be able to refuse health care in some circumstances.
"This is an urgent issue. People are getting injured and affected every single day and it is unacceptable," ANMF chief Elizabeth Dabars said.
"A person's entitlement to receive care should not override the right of other people, including health professionals, and of course other patients and visitors, to a safe environment.
"There must be a strategy from the [Health] department, from the Government, that ensures that people are appropriately supported," Ms Dabars said.