OD deaths top road toll

Print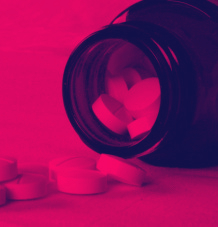 The number of Australians dying from drug overdoses continues to rise.
The latest Annual Overdose Report by not-for-profit drug and alcohol research centre the Penington Institute shows a sharp increase in the number of deaths related to stimulants.
However, prescription pharmaceuticals remain the leading cause of death.
There were 2,070 drug overdose deaths in 2018, 1,556 of which were unintentional.
Penington Institute deputy chief executive Dr Stephen McNally says drug-induced deaths do not seem to generate public attention, even though overdoses surpass the road toll.
"It's silent. It's a public health crisis, but it's nowhere — we don't see anything about it," he said.
"We need to be having conversations and raising this issue.
"It's a tough issue, it's clouded in stigma, discrimination, people don't want to talk about it."
The stats show that opioids, like morphine or codeine, are the biggest cause of deaths, followed by benzodiazepines (typically used for things like anxiety and insomnia), and anti-depressants.
Dr McNally says the public image of drug overdoses is that they are caused by illicit drug use, but the reality is that prescription drugs are the problem.