Overdose report shows rising rate

Print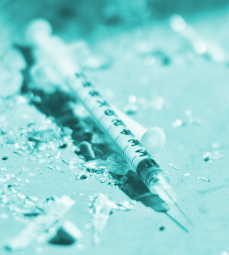 New stats show drug overdoses kill one Australian every five hours.
A new overdose report by the Penington Institute finds that the number of deaths owing to unintentional drug overdose in Australia increased by 38 per cent between 2001 and 2017, growing by 3.4 per cent a year.
There were 1,612 unintentional overdose deaths in 2017, one every 5.4 hours.
Rates of death have grown fastest in regional areas and among Aboriginal and Torres Strait Islander people, dying of unintentional overdose at three times the rate of non-Indigenous people.
There is also a concerning spike in heroin-related overdoses in areas where heroin was not previously prevalent, which Penington Institute chief John Ryan said showed the "war on drugs" approach is not working.
"Under the law enforcement-focused approach we have seen drug use spread throughout the community and much more potent and dangerous form," Mr Ryan said.
"We are seeing more potent drugs and therefore more dangerous drugs becoming increasingly prevalent. I'd say that's enough evidence to encourage the shift to a health-focused approach."
He Ryan said governments must become "mature enough" to trial harm minimisation programs, such as pill testing.
"That sort of just-say-no mentality has morphed into just say no to trying possibly very effective ways of saving people's lives," he said.
The continued growth in unintentional overdose deaths is also linked to highly potent prescription drugs such as pharmaceutical opioids and benzodiazepines.
Middle-aged Australians are more likely to die from an unintentional overdose compared to younger or older age groups. Over 70 per cent of all unintentional overdose deaths occurred within the 30-59 age bracket in 2017.
While more than double the number of men died of unintentional overdose than women in 2017, unintentional overdose deaths continues to significantly increase for both men and women.