Pain group issues insurance warning

Print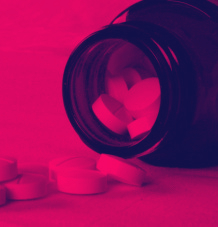 Changes to private health coverage for chronic pain treatment could push sufferers into opioid drug use, experts are warning.
From April next year, Australia's private health sector will switch to a new 'gold, silver and bronze' classification system for insurance policies as part of changes aimed at simplifying policies for consumers.
But there is concern that hospital treatments for chronic pain will be moved into the most expensive gold category.
"Gold is very unaffordable," said the CEO of advocacy group Pain Australia, Carol Bennett.
"And for these people who already face very significant barriers, many of them have very serious conditions that mean they can't work and they don't have income."
Ms Bennett said it could force patients into an already clogged public system.
"We will end up with more forced early retirements, we will end up with more people in public hospital waiting lists, and that will put enormous pressure on those people to try and manage and live with pain conditions that are simply not able to be treated," Ms Bennett said.
"We know that people frequently wait more than a year and there's anecdotal reports of waiting for three to four years in some areas.
"We've only got 300 pain specialists in the country, if we further add pressure to the public system it's going to mean that people are very restricted in accessing pain services."
Pain Australia says it raised the matter with Federal Health Minister Greg Hunt.
"We're confident the minister, having identified that this is a problem … I think the health minister has worked in good faith with us," Ms Bennet said.
"We would expect the rules that accompany this legislation will reflect our concerns and we are very hopeful for an outcome."