Pfizer decides against expansion

Print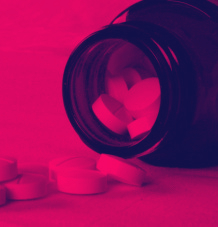 Pfizer say it is closing its Adelaide manufacturing plant, despite announcing plans to expand the site last year.
The Thebarton factory employs 89 workers to make a chemotherapy drug called pegfilgrastim, which is used around the world.
In March last year, the company was lauded when it announced plans to expand the site at a cost of $21 million.
The South Australian Government at the time said it was a "wonderful sign" of long-term commitment to drug manufacturing.
Pfizer said the upgraded plant would bring a $380 million boost to the South Australian economy over seven years.
The company now says it will consolidate its drug-making operations at other locations.
"This has been a difficult decision, and was based on a number of factors including the existing capacity within Pfizer's global manufacturing network and the efficiency of consolidating manufacturing to fewer locations," Pfizer said in a statement.
The company says it will redeploy the Adelaide employees elsewhere.