Police hotel role probed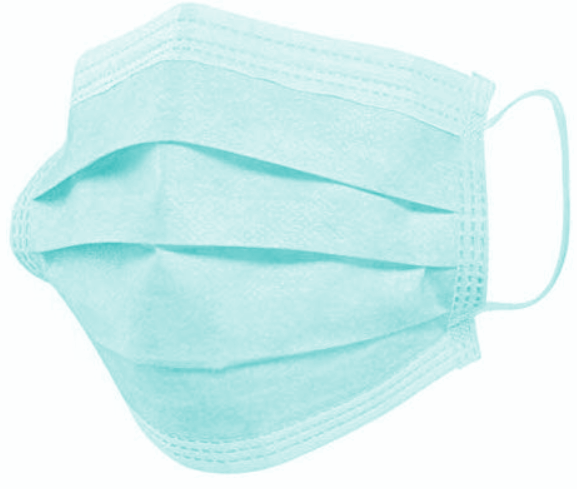 Victoria's health minister has resigned as the state's leadership struggles to place blame for its hotel quarantine issues.
Government ministers, police, and even Victoria's Premier Daniel Andrews faced an inquiry over the last week, and none could remember who decided to use private security guards to run the coronavirus hotel quarantine program.
Under questioning, the Premier said his Health Minister Jenny Mikakos was "accountable for the program", leading her to resign. Ms Mikakos issued a statement saying her integrity was "sought to be undermined" and that she did "not believe my actions led to" the state's virus outbreak.
But with the vast majority of cases in the state's 'second wave' linked back to that hotel quarantine scheme, there is an immense amount of blame being thrown around.
What the Victorian Government figures have not stated is being picked up by other analysts – the role of Victoria Police, or rather the lack of a role, in policing the hotel program.
Evidence aired in the inquiry confirms the decision to use private security was based almost entirely on Victoria Police's strong "preference" not to do the job.
Tapes, text messages and hand scribbled notes record their unwillingness.
The decision to use private security was in active discussion on March 27, as officials rushed to find ways to fulfill Prime Minister Scott Morrison's announcement that all returning travellers would have to go into hotel quarantine.
The national cabinet decided on the mandatory quarantine around noon on March 27.
Before the Prime Minister could announced it soon after, then Victorian Police Commissioner Graham Ashton sent a text message to Australian Federal Police Commissioner Reece Kershaw, asking if the AFP would sort it out.
"Mate. Question. Why wouldn't AFP guard people At The Hotel?" Mr Ashton wrote to Mr Kershaw at 1:12pm on March 27.
Mr Ashton also messaged Victorian Department of Premier and Cabinet secretary Chris Eccles, inquiring about whether police will be involved.
By 1:22pm, Mr Ashton told Mr Kershaw that private security will be used.
"Mate. My advise [sic] is ADF will do passenger transfer and private security will be used," Mr Ashton wrote.
"OK that's new," Mr Kershaw replied.
"I think that's the deal set up by our Department of Premier and Cabinet," Mr Ashton said.
"I understand NSW will be a different arrangement. I spoke to Mick F [NSW Police Commissioner, Mick Fuller]."
By 2pm, in a meeting involving then Victorian Police Commissioner Graham Ashton, Police Minister Lisa Neville and Emergency Management Commissioner Andrew Crisp, Mr Ashton wrote in his notes; "Private security, "Police back up", "ADF". Mr Crisp's notes said: "Private security" and "ADF".
The Prime Minister announced the hotel quarantine plan at 2:17pm, saying it would operate from midnight on Saturday night, just 36 hours later.
At 4.30pm, a teleconference was working on "Operation Soteria" - Victoria's hotel quarantine scheme.
Mr Crisp was in the phone meeting with Assistant Commissioner Mick Grainger and Australian Defence Force Colonel John Molnar.
"I understand the preference of Victoria Police, or the Chief Commissioner, is that private security be the first line of security, and the police to respond as required. Is that your understanding, Mick?" Mr Crisp said, according to a transcript.
"Absolutely that's our preference," Mr Grainger replied.
But even during that meeting, text messages were being sent between the Emergency Management Commissioner Andrew Crisp and Victoria Police.
Mr Crisp even stepped out of the meeting at one point to take a call from the Chief Commissioner of Police, Graham Ashton. Mr Crisp then texted Mr Grainger, who was in the meeting he stepped out of.
"I stepped out to speak to Graham and I let him know you're in this meeting as he's only just come out of VSB [Victorian Secretaries Board; a group comprising the Secretaries of each department, the Chief Commissioner of Police and the Victorian Public Sector Commissioner].
"He made it clear in VSB that private security is the first security option at hotels/hotels and not police," Mr Crisp wrote.
In the subsequent inquiry, Mr Ashton denied having a preference over who was in charge of hotel quarantine.
Premier Daniel Andrews wrote "I do not know who made that decision" about hotel quarantine in his statement to the inquiry.
But it may be more telling to look at his answer when asked if it would be unusual that then-Police Commissioner Graham Ashton was not consulted in the formulation of the program.
"That would certainly not accord with custom and practice that I have observed throughout my time in public life and throughout my time as a Minister of the crown and throughout my time as the premier of the state," Mr Andrews replied.
Some analysts suggest Victorian public servants and ministers are too scared to question or challenge the police. Some have also noted that the state's decision to introduce a curfew was to make it easier for police, and was not based on health advice.