Pricey cancer drug joins PBS

Print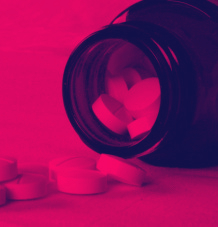 A new drug for late-stage renal and lung cancer is being added to the PBS.
The Federal Government will this week begin to subsidise Opdivo.
It means patients will pay just $38.80 per treatment, or $6.30 for concession card-holders - a huge reduction on the $5000 per course it cost before.
"This drug changes lives and save lives," Health Minister Greg Hunt said.
"For patients and their families it provides the precious gift of a full and healthy life."
The subsidy will cost the government around $1.1 billion, making it one of the biggest listings ever on the Pharmaceutical Benefits Scheme.
The immunotherapy drug makes cancer cells more vulnerable to attack by the body's immune cells.
The drug also activates white blood cells to help fight the disease, making it distinctly different o chemotherapy or other treatment methods.
"The hardest part of this role is to witness families facing the most tragic of medical diagnoses," Mr Hunt said.
"The most uplifting is to see breakthroughs that save lives, transform families and give people real hope - and that's exactly what Opdivo does."
Lung cancer kills about 8000 people in in Australia each year, while around 3500 new cases of kidney cancer are diagnosed annually.
Lung Health Australia and Kidney Health Australia have both welcomed the drug's listing and the significant difference it will bring to patients' lives.