SA blood lead spikes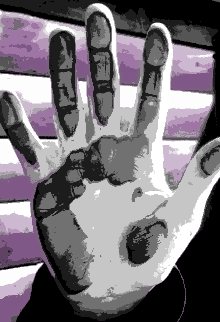 The average amount of lead in the blood of Port Pirie children is up 45 per cent this year.
The average level of lead in the blood of young children living in the SA town is up from 4.2 to 6.1 micrograms per decilitre (g/dL) compared to the same time last year.
The number of children with dangerously high levels of lead (above 20 g/dL) almost doubled in the same time.
Port Pirie is an industrial hub that features the world's largest lead smelter, operated by Nyrstar. It also produces refined silver, zinc, copper and gold.
Smelter operator Nyrstar was recently forced to restart its higher-polluting sinter plant after having to shut down its more modern furnace due to damage.
Professor Mark Taylor from the University of Macquarie said it is sad to see the effects of local industries on such young bodies.
"It's absolutely tragic for the children in Port Pirie, and I say that with all sincerity, because they can't escape the lead," Professor Taylor said.
"The evidence shows there is no safe threshold.
"You can do all the monitoring you like, and you can have all the programs you like, but if there's dust in the air and lead dust on the ground, those kids are going to be leaded."
SA Health Minister Stephen Wade has acknowledged the serious increase, but said it is largely a matter for the EPA.
"In recent weeks cabinet and the Health Department have been talking about how we can make the best possible effort in lead abatement," he said.
"Without the current efforts being made the results would have been worse.
"We'll be urging all residents of Port Pirie to work with the environmental health team, to reduce their exposure.
"I'm delivering the lead abatement program, I'm not managing the EPA, that's a matter for the Environment Minister."
Director of science and information at the EPA, Keith Baldry, said the agency monitors emissions, but does not clean up the lead that falls on the ground.
"The EPA's role is to be the regulator of the smelter operations. We can control the emissions from the site," Mr Baldry said.
"In terms of the lead in Port Pirie itself, there is a targeted lead abatement program [TLAP] whose role is to take action in the town to clean facilities or recommend action to minimise the resuspension of dust."
Smelter operator Nyrstar said it is concerned.
"[For] the second quarter of 2019 lead-in-air performance is the best year-to-date lead-in-air performance since 2015," the company said in a statement.
"The reported deterioration in children's blood lead levels as outlined in the 2019 Q2 SA Health Port Pirie Blood Lead Level report is particularly disappointing and surprising.
"Nyrstar is continuing to increase its already significant focus on implementing initiatives to further improve its lead-in-air and environmental performance."