SA surrogacy change suggested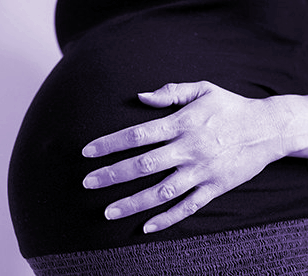 Legal experts have proposed major changes to South Australia's surrogacy laws.
The reforms seek to create an updated and improved non-commercial system of domestic surrogacy to protect the interests of all parties, especially those of the surrogate child.
A report delivered to the state's Attorney-General by the South Australian Law Reform Institute (SALRI) proposes:
Enabling single people in South Australia to access surrogacy
Enabling South Australians to access interstate-based fertility and surrogacy arrangements
Clarifying and enhancing the checks and balances that childless 'intending' couples must comply with
Mandatory counselling for intending parents and the surrogate mother
The independent institute was asked to consider an appropriate regulatory framework for surrogacy arrangements in South Australia by former Attorney-General John Rau, with current Attorney-General Vickie Chapman also supporting the review.
"The quest for a child is a very sensitive issue for people who want a family but are unable to have their own," says Professor John Williams, Director of the SA Law Reform Institute.
"There are many moral, legal, technical, medical and ethical issues that surround surrogacy. Our proposed reforms follow wide research and extensive community consultation, taking into account many diverse views, ranging from those who want a commercial surrogacy system in South Australia to those who oppose all forms of surrogacy," Professor Williams says.
The experts say there are some important clarifications to make.
"By clarifying and enhancing the checks and balances which childless 'intending' couples must comply with, our reforms will help to ensure that they have a surrogacy arrangement in place, prior to any fertility treatment, which will be recognised by the Youth Court. This will encourage people to use non-commercial surrogacy," says the Deputy Director of the SA Law Reform Institute, Dr David Plater.
"Non-commercial surrogacy where the surrogate mother is not paid for carrying the child for the intending parents, except for reimbursement of her medical and other expenses, is the only legal form of surrogacy in Australia.
"Current laws state that any fertility treatment should take place in South Australia. We propose that this requirement be abolished," Dr Plater says.
"A high proportion of surrogacy arrangements involve parties from different states. Ultimately, we would like to see a national surrogacy framework of uniform legislation which would enable surrogate mothers to assist couples from other states more easily."
The report acknowledges that counselling plays an essential role in surrogacy arrangements.
"Under our proposed reforms, both intending parents and a surrogate mother must obtain a counselling certificate from an independent counsellor to confirm it is appropriate to proceed," says Dr Plater.