Surgeon slams mesh scare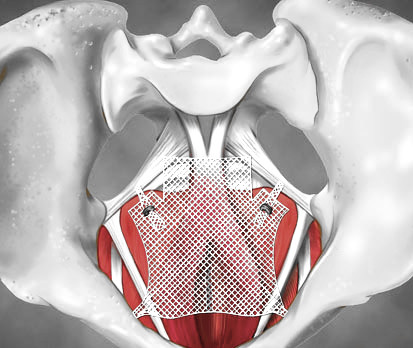 Media reports about vaginal mesh lawsuits have scared people off procedures that could improve their health, surgeon Dr Steven Kelly says.
Dr Kelly, a surgeon at New Zealand's Christchurch Hospital, has written an opinion piece in the New Zealand Medical Journal saying the media has; "over previous years done great harm to the reputation of mesh abdominal wall and groin hernia repair".
The mesh implants are designed to repair urinary incontinence and prolapse – conditions often caused by childbirth.
Concern has been spreading in the wake of reports that thousands of women worldwide were afflicted with chronic pain, as the mesh cuts through tissue, leaving them unable to walk or have sex.
Media outlets have "published multiple articles claiming that mesh is unsafe and unproven", Dr Kelly said.
"That is simply not true," he writes.
"Patients whom require abdominal wall hernia repair are now fearful of mesh. New Zealand general surgeons are well trained in modern hernia surgery and the management of complications."
Clinical trials have found high efficacy and low complication rates for common mesh implants, but there is a growing body of evidence that efficacy is lower and complication rates are higher when used to treat pelvic organ prolapse.
"It is very important for the public to understand that transvaginal mesh repair has a different risk profile compared to abdominal wall mesh repair [to treat hernia]," Dr Kelly wrote.
"Transvaginal mesh is placed into the vaginal wall in an attempt to treat pelvic organ prolapse. It was initially presumed to be as safe as abdominal wall hernia mesh repair. However, over time there were increasing reports of significant problems with this mesh technique, including mesh erosion, chronic pain, mesh infection and dyspareunia [painful intercourse]."
Dr Kelly said it was essential to reassure people that the complication rate for abdominal wall hernia repair using mesh was low.
Australian Medical Association president Dr Michael Gannon said when the mesh is used to treat prolapse, "a minority of women having these kinds of operations have been damaged".
"One in eight women who have delivered vaginally will need an operation for either prolapse or incontinence, and using surgical tape or mesh may be a part of their legitimate care," Dr Gannon said.
"We seem to have forgotten how many women have been helped by these operations over the journey in acknowledging that some may have been harmed by it.
"I have a lot of sympathy for the minority of women injured by gynaecological mesh operations; they have chronic pain and a lot of cases are very hard to fix.
"Stories like theirs are highly charged, emotional stories that make for good copy and its inevitable the media would report them. It's less interesting to talk to a woman who had an operation five years ago and their lives have been made a whole lot better."