Tas. health deemed underfunded

Print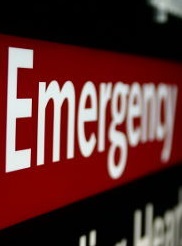 A new review has found Tasmania's health system is underfunded "in excess of $90 million a year".
A leaked report by RDME Consulting says demand for health services has grown by 3 to 6 per cent over the past few years.
It predicts pressure will grow, with forecast increase in demand of 3 to 4 per cent in coming years.
Meanwhile, health budget funding has only increased by 1.7 per cent per year, the report found.
"It is highly likely that there exists a significant and growing structural deficit in THS funding," it said, according to the ABC.
"The KPMG report estimates this structural deficit is in excess of $90 million."
The authors said analysing demand "is hampered by the lack of clinical service planning across the DHSS and THS".
The last plan of this type was developed in 2007.
The analysts said budget management was also being hampered by the intense focus on reducing full-time equivalent staff numbers.
"Persistent deficits in the THS ... have resulted in ad-hoc attempts at intra-year cost reduction with an over-reliance on reduction in head count as a saving strategy," the report said.
Tasmania's Treasurer and Health Minister have both rejected the report's assertions.