Testosterone shop hit for false claims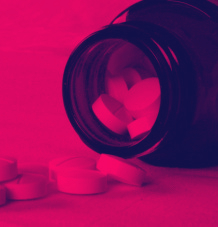 A company offering testosterone to increase male libido has been fined for false advertising.
Wellness Enterprises Pty Limited, trading as Australian Male Hormone Clinic, has been convicted of 17 charges in Downing Centre Local Court in Sydney, including a $127,000 fine.
The Australian Health Practitioner Regulation Agency (AHPRA) brought the charges after the clinic put out newspaper advertisements claiming they could treat testosterone deficiency.
"Australian men no longer have to suffer in silence with the symptoms of low testosterone," the clinic proclaimed in a full-page ad in the Sydney Morning Herald in April 2017.
The advertisements said its programs "based on blood test results and hormone levels" could increase energy, focus, masculinity and strength, and sexual ability.
AHPRA said there was no good evidence to back the claims.
"Our primary objective is to protect the public," AHPRA CEO Martin Fletcher said.
"Advertising can heavily influence a patient's decision-making around their healthcare needs and information in advertising must be accurate and based on acceptable evidence."
Wellness Enterprises Pty Limited went into voluntary liquidation last month.
Health policy experts say regulators need to be able to move faster, so that they can catch and recover money from companies before they shut down.