US case ends in talcum payout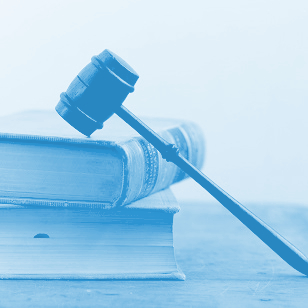 A jury in the US has awarded over $6 billion ($US4.7 billion) in damages to 22 women and their families after claims that asbestos in Johnson & Johnson talcum powder contributed to their ovarian cancer.
Mark Lanier, lead counsel for the plaintiffs, said Johnson & Johnson hid evidence of asbestos in its products for more than 40 years.
During the trial, medical experts testified that asbestos, a known carcinogen, was intermingled with mineral talc in Johnson & Johnson's Baby Powder and Shower to Shower products.
The lawyers said asbestos fibres and talc particles were then found in the ovarian tissues of women.
"We hope this verdict will get the attention of the J&J board and that it will lead them to better inform the medical community and the public about the connection between asbestos, talc, and ovarian cancer," Mr Lanier said.
"The company should pull talc from the market before causing further anguish, harm, and death from a terrible disease."
The jurors in the case saw documents showing that Johnson & Johnson knew its products contained asbestos and did not warn consumers, according to local media.
Johnson & Johnson has denied for years that its products are linked to the cancer.
The company's spokesperson Carol Goodrich said the fact that all the women were awarded the same amount, despite differences in their circumstances, showed there was prejudice in the case.
"Every verdict against Johnson & Johnson in this court that has gone through the appeals process has been reversed and the multiple errors present in this trial were worse than those in the prior trials which have been reversed," she said.
The Cancer Council of Australia says women should not be alarmed by the decision because evidence of a link is "slim at best".