Viagra could ease birth issues

Print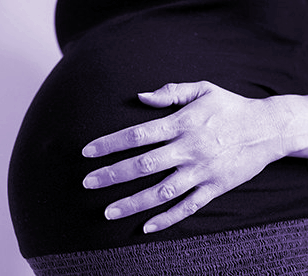 Viagra is being tested as a treatment to reduce foetal distress for birthing mothers.
An 18-month preliminary trial has shown some positive results.
"There is close to a 50 per cent reduction in women requiring an emergency caesarean or a forceps delivery for foetal distress when the drug is taken in the early stages of labour," University of Queensland professor Sailesh Kumar, from the Mater Research Institute, told reporters.
Viagra - officially called 'sildenafil' - increases blood flow to the uterus and placenta, improving the transport of oxygen and nutrients to the baby.
"This may reduce the risk of the baby becoming distressed in labour," Professor Kumar explained.
He said over 60 per cent of babies that suffer oxygen deprivation in labour have no prior risk factors.
"Preventing foetal distress can greatly improve the short and longer-term health outcomes of the baby," he said.
"Emergency caesarean births are associated with poorer results for both the mother and baby, so these preliminary results are very promising.
"Hopefully with the medication the baby will be able to better survive the stresses of labour and be less injured by a lack of oxygen."
Another 200 women will be recruited for the next phase of the trial.