Warning over FSANZ shift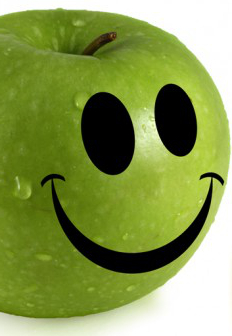 Experts warn that Australia's food standard system is being taken away from health authorities.
Australian exported food has a reputation for being high-quality and safe, making it prized in some foreign markets.
But a review of the Food Standards Australia and New Zealand (FSANZ) Act is looking at whether food safety and labelling standards should see "safety" only as a matter of bacteria and food-borne disease, or whether it should consider longer-term harms, such as obesity, heart disease and cancer.
FSANZ is part of the federal Department of Health, but it relies on input from "food ministers", which includes agriculture ministers from the federal government and each state and territory.
Public Health Association of Australia CEO Terry Slevin says with health ministers preoccupied by COVID-19, food and alcohol industry representatives are pushing to shift FSANZ to the agriculture portfolio.
"The ethos of agriculture is to promote a food industry, both within Australia and with export objectives," Mr Slevin says.
"And that's going to mean not having too many regulations in place that will hamstring that industry. A food regulation system that stays within the health system will give greater consideration to the health aspects of the food supply.
"So it comes down to what's important about food? Is it about having the industry be strong and profitable, or is a healthy food supply also one that considers the long-term food-related health issues like obesity?"
Alcohol Beverages Australia (ABA)'s submission to the FSANZ review argues that long-term issues should be kept out of consideration.
ABA policy officer Jonathan Chew says FSANZ should not move "to a role in responding to broader health policy such as the pursuit of consumer behavioural change to address multifaceted public health issues such as obesity, non-communicable disease and the consumption of alcohol".
Food policy expert Dr Alexandra Jones says issues like obesity and chronic disease are well within the remit of FSANZ.
"The majority of Australians do die from what I would call long-term food poisoning, which is sustained, excessive consumption of foods that are high in salt, sugar and fat, and we're dying of cancers and heart disease because of this," Dr Jones says.
"The FSANZ system has adapted to work on these long-term chronic disease risks.
"This has started to concern the food industry because when they start to see measures implemented that warn consumers about unhealthy aspects of their food, such as pregnancy warnings on alcohol, that potentially has a tension with profits."
The review is shrouded in mystery. While it is due to be completed by the end of the year, the 76 submissions it has received from stakeholders have not been made, and updates about its progress are not forthcoming.
There are no clues yet about what proposals for reforms or amendments to the system have been put before the food ministers.
"Our concern is that there is a lot of lobbying going on in the background, especially in COVID conditions where you have health ministers very preoccupied by something else," Dr Jones says.