Whistleblower ambo under review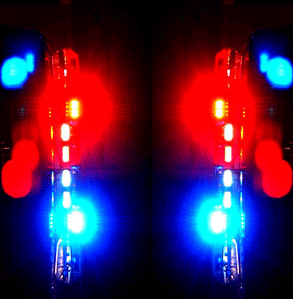 NSW Ambulance is investigating a paramedic who raised concerns about the safety of patients.
John Larter, a paramedic based at Tumut in southern NSW, criticised a decision not to retain two pilots after the Toll Group took over a contract for rescue helicopter services.
Two of the existing four pilots are being kept on, with Toll bringing in two of their own pilots.
"I've been speaking out about the ongoing tenure of two pilots who have been disregarded," the paramedic told the ABC.
"One of them has been there since 1998, the first day they turned the blade.
"I think it's a disgrace that NSW Ambulance and Toll have not secured employment for those two who have between them given 30 years' experience to the community."
Mr Larter has received a letter from NSW Ambulance telling him he "may have acted in breach of NSW Ambulance's media policy", and is being investigated.
"Another reason I am getting the big stick is I raised concerns about the cold-weather clothing last year," he said.
"I had to go to the media outlets to get action because no-one was even going to provide us with thermal clothing - management ignored my concerns."
The paramedic said the new pilots would lack local knowledge, and could put patients' safety at risk.
"When you give these [current] guys a job and you say; 'Can you go to that area?', the likelihood is that they've been there before," Mr Larter said.
"They know what to look for when they're approaching a scene, what it's like to land on the Hume Highway in poor weather with B-Double trucks backed up."
Opposition health spokesperson Walt Secord said it was unacceptable.
"This is the State Government punishing a whistleblower," he told reporters.
NSW Ambulance has issued a statement saying the Allegation Review Group is brought in whenever staff are suspected to be in breach of policy directives.
"If a staff member is found to be in breach of a policy directive, NSW Ambulance reserves the right to remind them of their responsibilities to follow policy," the statement said.
Toll Helicopters says it employs highly-experienced pilots, and is working closely with the Australian Federation of Air Pilots on an Enterprise Bargaining Agreement for new employment conditions.