First listed on: 15 March 2023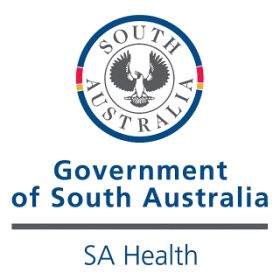 Clinical Nurse - Research
Women's and Children's Health Network

- Corporate Services - Research

- North Adelaide (5006) - Clinical Nurse

Salary

Classification - RN/M2C - Clinical Nurse/Midwife LV2 - $79,998 to $101,120 pro rata

Employment Part time - 15.20 Hours Per Week / Term Contract (6 month contract)
On top of this, as an employee of Women's and Children's Health Network, you will have access to Salary Sacrifice benefits with MAXXIA which allows for generous salary sacrifice arrangements each FBT year as a special benefit for employees of the local Health Networks. A Meal Entertainment allowance per FBT year can also be salary sacrificed out of your pre-tax income to cover costs over and above the Everyday living expenses benefit.
Overview
About Us
The Women's & Children's Health Network provides state of the art health care for women, babies, children and young people across South Australia. We are the state's leading provider of specialist care for children with acute and chronic conditions as well as being SA's largest maternity and obstetric service.
Our community-based services also reach hundreds of thousands of vulnerable babies, children and young people, their families and communities across South Australia through our various services and programs in areas such as our Mental Health, Child & Family Health services, Youth Health and Aboriginal Health services.
Join our team and contribute to providing South Australia's women, babies, children and young people with the best health care through both within our Hospital or via our many and varied community services and programs.
The Opportunity
We currently have an exciting opportunity to join the Corporate Services team as a Clinical Nurse, Level 2 on a short term 6 month contract in a part time capacity.
Primary Objective(s) of role:
The Clinical Nurse (Research) is responsible for providing research and/or clinical support to the Department of Allergy and Clinical Immunology (ACI).
The Clinical Nurse (Research) will assist with the co-ordination of research projects in accordance with study protocols, ethics requirements and Good Clinical Practice Guidelines (GCP). Duties include patient recruitment and arranging appointments, and clinical care including skin prick testing, administration of oral food challenges and the management of allergic reactions. The role also includes the collection and recording of data, reporting of adverse events and assisting in the preparation of documents for ethics approval.
The Clinical Nurse is responsible for their own practice standards, activities delegated to others and the guidance and development of less experienced staff.
The Clinical Nurse plays a key role in identification, delivery, and evaluation of research outcomes. They will work in collaboration with other health professionals and agencies in partnership with children and their families to ensure optimum production of high quality and health-oriented research data.
To find out more about this role, including the key selection criteria and special conditions, please click on the attached role description.
Benefits of Joining us
Not only will you be able to use your skills and abilities in a both a challenging and rewarding role contributing to some of South Australia's most vulnerable women, babies, children and young people, you will also receive and attractive annual salary package with employer superannuation contributions and leave loading as well as the opportunity to maximise your salary through salary sacrifice arrangements.
Need to speak to someone about this role, please contact: Rose-Mary Mansfield, Research & Business Services Co-ordinator, rosemary.mansfield@sa.gov.au, 8161 8175
The South Australian public sector promotes diversity and flexible ways of working part-time.
Applicants are encouraged to discuss the flexible working arrangements for this role.
Appointment will be subject to a satisfactory Criminal History Check and appropriate immunisation requirements.
Check(s)
DHS Working With Children Check (WWCC)
National Police Certificate (NPC) for employment involving unsupervised contact with vulnerable groups required for this position (E.g. aged care employment or work involving vulnerable clients)
Immunisation Risk for this position is - Category A (direct contact with blood or body substances)
SA Health Services are required to implement the Addressing vaccine preventable disease: Occupational assessment, screening and vaccination policy in the workplace.
Aboriginal and Torres Strait Islander applicants are encouraged to apply. Job ref: 825010
Application Closing Date - 22 March 2023 - 11.55PM
Attachments
Clinical Nurse - Research - RN2C - Role Description - 825010.pdf
Australian applicant guidelines
Closing Date:

22 Mar 2023
Location:

SA - Adelaide
Salary:

$79,998 to $101,120 pro rata
Work Type:

Part Time
Category:

Infectious Disease/ Immunology
Nursing
Public Health
Research/Scientific