First listed on: 19 September 2023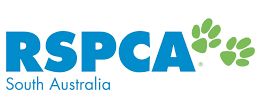 WHS Advisor
RSPCA is Australia's best known and most respected animal welfare organisation, working tirelessly to prevent animal cruelty, caring for over 9,000 animals in South Australia every year. We are animal protectors, carers and guardians and bring solace to the abandoned, surrendered and injured. We offer shelter, education, medical attention and love to help animals in need find loving forever homes. We advocate for the humane treatment of all living creatures and we are the only charity empowered by State Parliament to prosecute perpetrators of animal cruelty and neglect.
This hybrid role will be initially based at our Head Office in Stepney, then relocating to Glenthorne Farm once our new state of the art Animal Care Centre is completed mid 2024.
About the role:
This is an exciting opportunity for a knowledgeable WHS advisor to join our newly created People, Education & Safety team and to make a real difference to the protection and wellbeing of our volunteers and employees who support our mission to provide care and compassion for animals in need.
You will serve as the organisations safety and wellbeing champion providing direction, education, advice and guidance on a broad range of WHS matters. The successful candidate will bring a solutions focused approach to the prevention and resolution of safety matters across our diverse cohort of RSPCA people in areas such as Inspectorate, rescue, vet teams, animal operations, corporate and also across our regional locations.
This role is an opportunity to make your mark and to truly contribute to value adding activities and initiatives across the whole organisation whilst being part of a supportive team that enjoys bringing a sense of fun to every day.
About You:
You will possess RTW Coordinator accreditation, formal qualifications in WHS or a similar field, or substantial experience in a similar role. You will have a sound awareness of relevant legislation, policies and procedures, including psychological risk management, equal opportunities and cultural inclusion.
The successful candidate will thrive on working autonomously, be self-driven and organised whilst building sound and trusted relationships with all of our South Australian teams.
A competitive remuneration package is on offer, dependent on skills, knowledge, experience and performance. You will also receive:
40% discount off Royal Canin pet food.
At-cost microchipping, vaccinations and discounted prescription medication for owned pets.
Discount on RSPCA Op Shop purchases.
Discount adoptions from RSPCA Animal Care Centres.
To view a detailed position description please visit our website: https://www.rspcasa.org.au/about/employment/
If this role excites you, apply including your current resume and a cover letter outlining why you believe you are the best candidate for the role before Thursday 28 September 2023.
Closing Date:

28 Sep 2023
Location:

SA - Stepney
Work Type:

Full Time
Category:

Injury Management
OHS/WHS/Risk Management
Wellbeing/Workplace Engagement