First listed on: 16 September 2022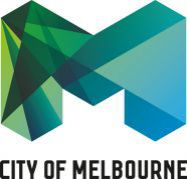 * 4 x Maternal and Child Health Nurse positions on offer *
1 x perm position, 38hrs per week - $120,464pa
1 x part time, 22.48hrs per week, contract until mid Nov 2023 - $60.96ph
1 x part time, 30.26hrs per week, contract until early Jan 2024 - $60.96ph
1 x part time, 15.34hrs per week, contract until mid Nov 2023 - $60.96ph
Option available to combine the 2 x Nov 2023 contracts
All above roles attract 10.5% Superannuation plus Uniform/Laundry/Qualification allowances
Employee discounts program / Optional ADO available
*New graduates are encouraged to apply and will benefit from our structured New Graduate Support program which provides mentoring from a senior MCH team member for the first 12 months of employment*
We are the City of Melbourne, a City of possibility and place to be bold and inspirational.
We are rapidly transforming to meet the evolving challenges faced by a global city. With a vision of being a leading organisation for a leading capital city, our mission is to create positive impact for our community. Each day, we work with passion and purpose so that together we achieve incredible things.
Together we Make the Difference

How this position will Make the Difference to City of Melbourne…
This is a rare opportunity to join the City of Melbourne's passionate Maternal and Child Health & Immunisation Team who are highly committed to innovative and inclusive practice. We are seeking several Maternal and Child Health Nurses to join our team.
New graduates are welcomed to apply and will benefit from our structured New Graduate Support program which provides mentoring from a senior MCH team member for the first 12 months of employment.
As part of the Family Health program area the role of Maternal and Child Health Nurse is to:
Work as a member of a team of nurses and in collaboration with the Family Services Team provide a high quality, family-centred health care service that promotes and protects the health of families with children 0 – 6 years in the municipality.
The Maternal and Child Health Nurse is expected to share the corporate values and ensure behaviours are incorporated into all workplace activity.
To be successful in this role you will have to hold AHPRA registration in General nursing and Midwifery and hold a Tertiary Qualification in Child & Family Health nursing.
It is a mandatory requirement for applicants applying for this role, to be fully vaccinated against COVID-19
You will....
Showcase your ability to work in a team to solve problems and achieve outcomes in a constructive and co-operative manner.
Attend regular Team meetings and planned professional development.
Be a team player with a strong customer service focus.
Participate in ongoing service evaluation and research to ensure that services meet emerging needs.
Demonstrate your extensive knowledge of current issues in child health, development and behaviour.
Provide guidance and advice, support and education on a wide variety of health, parenting and family issues
Assess the physical, social and emotional health of children and their families and monitor and promote the healthy growth, development and behaviour of children 0 – 5 years.
Demonstrate your awareness of state policy directions in regards to Child Safety, Family Violence screening (MARAM), Mental Health issues and Information Sharing.
Make referrals to other professionals such as Allied Health services as required.
Desirable:
Be an International Board Certified Lactation Consultant.
Have a qualification as a Certified Nurse Immunise

By joining us, you will become part of a remarkable team who work in a constructive and inclusive culture to shape the future of this city. Together, we champion difference, celebrate achievement and recognise positive impact.
To view the physical requirements of this position, please see below under Position Information.
How to apply…
Click 'Apply Now'
Please address your covering letter to Patti Reilly, Family Heath Coordinator
For further information about the position, please contact: Patti Reilly - Patti.Reilly@melbourne.vic.gov.au
Applications will be accepted up until 11:45pm, Sunday 2nd October 2022
For those interested in working with us, the City of Melbourne offers a great range of benefits. If you have any questions, or for more information, please contact careers@melbourne.vic.gov.au
City of Melbourne conducts a safety screening process for all employees including a Police and Working with Children Check. For information about the broader collection and use of personal information by the City of Melbourne, please refer to our Privacy Policy
City of Melbourne is proud to be a workplace that champions diversity. Our commitment is for our people to be safe, included and supported so that they can be at their best. As an equal opportunity employer, we encourage applications from people regardless of their gender identity and expression, ethnicity, cultural background, sexual orientation, disability and age. We look for the right values, skills and knowledge to build our capabilities so that we can best deliver for our community.
Closing Date:

02 Oct 2022
Location:

VIC - Melbourne
Work Type:

Full Time
Category:

Maternal and Child Health