First listed on: 15 March 2023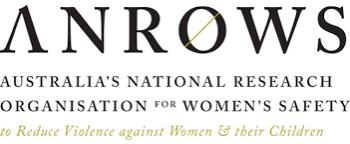 Senior Research Officer (NCAS)
Australia's National Research Organisation for Women's Safety (ANROWS) is seeking a Senior Research Officer (NCAS), with expertise in quantitative social science research to assist the Director, Research Program (NCAS) with the NCAS Research Program.
The Senior Research Officer (NCAS) will have expertise in quantitative social science research and will initially assist the Director, Research Program (NCAS) to deliver the reporting on the 2021 survey. The SRO may also contribute to planning of the 2025 NCAS and to other qualitative or mixed-methods NCAS projects as required. Research and project management tasks undertaken by the SRO may include contributing to the design, conduct, analysis and write-up of research; collaborating and managing relationships with the research team, project partners and advisory/expert panel members; supporting stakeholder engagement in the NCAS; and assisting with knowledge translation of the findings and communications activities.
The National Community Attitudes towards Violence against Women Survey (NCAS) is a periodic, large-scale, representative population survey that measures Australians' understanding and attitudes regarding violence against women. The NCAS is one of the key monitoring mechanisms for the National Plan to End Violence against Women and Children 2022–2032. It is also the core of a wider research program, which aims to increase understanding of the role of societal, organisational and community attitudes and cultures in the perpetration and prevention of violence against women. The NCAS Research Program is undertaken by a research team in collaboration with research partners and involves repeating the survey roughly every four years as well as conducting qualitative research studies to deepen understanding of major survey findings. The report on findings for all Australians is currently in production, and four subreports are currently being drafted.
About ANROWS
ANROWS is an innovative research organisation that was established as an initiative of Australia's first National Plan to Reduce Violence against Women and their Children 2010–2022 (the National Plan) by the Commonwealth Government and all state and territory governments of Australia.
ANROWS is a unique research organisation, being one of the only national organisations across the world tasked with building, translating and disseminating the evidence base on women and children's safety to inform policy and practice.
As a registered harm-prevention charity and deductible-gift recipient, ANROWS also runs a research program funded by philanthropic funds (ANROWS Research Fund to Reduce Violence Against Women and their Children), and is periodically contracted by service providers and other Government stakeholders to conduct evaluation and research projects.
About the position
This is a full-time position (37.5 hours per week) reporting to the NCAS Manager located at the ANROWS national office in the Sydney CBD. The appointment is from commencement until 30 June 2024 with the option to extend beyond that date, subject to continued funding.
Remuneration and leave entitlements and other benefits
The salary range for this position is $115,669 to $118,442 per annum plus 10.5% employer contributions to the employee's chosen superannuation fund, with the option to salary sacrifice. ANROWS staff are entitled to four weeks (or pro rata) annual leave, in addition to personal and sick leave.
Key responsibilities
Support the delivery of the research components of the NCAS Research Program.

This may include supporting ethics requirements; conducting or supervising literature searches and reviews; working with the Director, Research Program (NCAS), research team, partners and subcontractors on methodological design, implementation and data collection, data analysis, and synthesis and writing.

Support the project management of the NCAS research projects.

This may include assisting with: documentation such as project plans, activity work plans, progress reports; NCAS budget preparation and monitoring; and the development, operation, monitoring and review of NCAS governance, project partnership and subcontracting arrangements; the peer-review process.

Manage and supervise NCAS staff as required

including resource and workload prioritisation, staff development and capacity-building.

Work co-operatively with the NCAS team

to plan and conduct research and deliver research reports.

Contribute to the knowledge translation and communications strategy for the NCAS

research studies as required

. This may include assisting with the development of the communications strategy; contributing to the production of high quality written reports and other resources with written, graphic and data elements appropriate for a range of audiences, including researchers, policy makers, practitioners and the general public; designing and delivering presentations, leading or facilitating training and representing ANROWS externally in appropriate forums.

Provide expert advice and peer-review internally and externally as required,

including on the NCAS research, research regarding violence against women more generally, and research methods and data analysis.

Support growth of the NCAS and related research as required

by contributing to other NCAS-related research projects; assisting with applications for additional funding; building the NCAS research community; and facilitating access to NCAS findings for other researchers.

Support growth of stakeholder engagement in the NCAS,

including assisting with: responses to stakeholder enquiries and feedback as aligned with the NCAS Research Program and organisational communications objectives; promoting the NCAS Program and the broader ANROWS' Research Program; establishing and maintaining relationships between researchers, policy makers and practitioners.

Provide assistance to the CEO, Director, Research Program (NCAS) and other directors as required.
Selection criteria
Essential criteria
Post-graduate qualification (or graduate qualification with equivalent experience) in social science or statistics, such as in psychology, sociology, gender-studies, violence-prevention, criminology or socio-legal studies.
Demonstrated expertise in leading all aspects of quantitative research studies in a social science or social justice-related area, including demonstrated expertise in designing research methodologies, applying for research grants, statistical analyses and using statistical software packages, such as Excel and SPSS.
Advanced skills in managing and quality assuring research projects within strict deadlines.
Excellent analytic, written and oral communication skills, with a record of research publications and ability to write, communicate and translate research findings to suit different audiences and to inform policy and programs.
Demonstrated interpersonal, networking and negotiation skills, including ability to foster positive professional relationships with colleagues, research partners and stakeholders.
Desirable criteria
Experience with population-based or large-scale surveys
Experience in qualitative social science research and NVivo
Research or policy experience in violence against women and/or gender-related issues
Understanding of issues affecting NCAS priority populations, including Aboriginal and Torres Strait Islander peoples, culturally and linguistically diverse communities and young people.
Further information
Any questions regarding the position should be directed to:
Dr Nicole Weeks, NCAS Manager
Telephone: 02 8374 4006
Email: nicole.weeks@anrows.org.au
Applications
Applications for the position close at midnight on Wednesday 22 March 2023.
Applications can be submitted through this portal or emailed to christine.nehme@anrows.org.au. Please include a covering letter, resume and a concise response to the Essential selection criteria.
ANROWS welcomes applications from suitably qualified people of diverse backgrounds, including Aboriginal and Torres Strait Islander people, or those who have significant knowledge and understanding of Aboriginal and Torres Strait Islander family structure, culture and customs, LGBTIQ+, people with disability, people with caring responsibilities, and people from culturally and linguistically diverse backgrounds.
Applications will be considered by our recruiting panel after the advertised closing date, we anticipate contacting qualified candidates a week after that to interview either in-person or online. If you have needs that require us to make accommodations during the interview process, please let us know when we contact you to interview.
Criminal history check
The successful applicant will be offered the position subject to a Police Check and Working with Children Check.
Closing Date:

22 Mar 2023
Location:

NSW - Sydney
Salary:

$115,669 to $118,442 per annum plus 10.5% super
Work Type:

Full Time
Category:

Psychology/Counselling
Research/Scientific
Social Work/Human Services
Statistics/Data Analytics
Violence/Domestic Abuse
Women's Health