NSW funds new rehab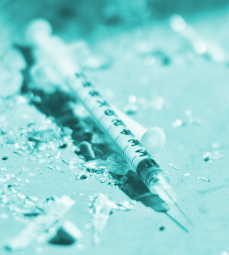 Over $10 million in funding has been secured for a drug detox and rehab centre in Dubbo.
The NSW Government has announced it will put $7.5 million towards the facility, in addition to $3 million from the Commonwealth.
Local councils and the peak body Local Government NSW have been pushing for a new centre to help deal with the worsening drug-related over-representation in the criminal justice system.
"Today's funding announcement is a rewarding outcome for Dubbo Regional Council and NSW's western region and it is pleasing the NSW Government heeded our call regarding this issue," LGNSW president Linda Scott said.
"Harmful drug use is a growing issue in the regions and has resulted in over-representation in the legal system because of a lack of diversionary programs outside the metropolitan area.
"This issue was raised at our LGNSW annual conference in October last year, when councils backed calls for greater NSW Government investment in initiatives such as detox and residential rehabilitation and treatment programs as alternatives to incarceration."
Cr Scott says it is encouraging that the Government has shown support for regional solutions to the harm drugs are doing in the regions, something LGNSW had called for in its State Budget submission to the Government.
"Funding in the area of rehabilitation is critical. The Special Commission of Inquiry into the drug 'ice' earlier this year recommended a particular and urgent focus on expanding alcohol and other drug treatment and rehabilitation facilities across NSW," Cr Scott said.
"Councils have been calling for State and Federal funding support to help address the critical shortage of medical specialists in the regions, which is an essential element in efforts to address drug-related health issues."