NSW to expand pharmacy jobs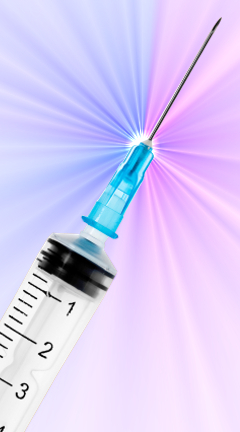 The NSW Government says it will give pharmacists new powers under a major plan to shake up the state's health system.
The state's new plan will allow pharmacists to prescribe a host of basic medications to ease pressure on general practitioners in the state.
From today, the state is authorising pharmacists to administer a wider range of public health and travel vaccinations, including Japanese Encephalitis, Hepatitis A and Hepatitis B, Poliomyelitis, Typhoid and Zoster.
NSW pharmacists are currently able to administer six vaccines, including COVID-19 and influenza vaccines.
The state is also funding a 12-month trial to evaluate allowing pharmacists to prescribe medication for urinary tract infections.
Additionally, the government says it will support a statewide pilot where appropriately trained pharmacists can prescribe medications for certain conditions, such as skin ailments, ear infections, and hormonal contraception.
Health Minister Brad Hazzard says the trials are in step with pharmacist reforms being implemented in Queensland, and will be open to pharmacists in NSW who undertake appropriate additional training.
"While some in the primary care sector have firm views on the role of pharmacists, their positive contribution to the management of the COVID-19 pandemic has demonstrated that they are able to deliver more for their communities," Mr Hazzard said.
"NSW Health will work with the pharmacy sector, and its regulators, to inform training to ensure we maintain high safety standards, while also providing the community with more convenience."
Minister for Women, Regional Health and Mental Health Bronnie Taylor said these reforms will be transformational for healthcare in the regions, particularly for women.
"Pharmacies are part of the fabric of our regional communities and empowering our trusted pharmacists to work their full scope of practice will be a gamechanger for so many," Ms Taylor said.
"The NSW Government has heard loud and clear that the process of getting a script for things like a urinary tract infection or birth control must be made easier. This reform delivers on that as well as eases the burden on our GPs."
NSW Health has been tasked with working with pharmacists to support the expansion of the vaccination program with education modules and materials for both themselves and their customers.
The Pharmacy Guild of Australia has welcomed the changes, saying they will address thousands of preventable hospital presentations in NSW and will free up "overworked and stressed" general practices.
But NSW AMA President Dr Michael Bonding says the government should fix problems in general practices instead of rolling out additional powers for pharmacists.
"[The government is] going to throw GPs under the bus for their ability to provide, as the premier said, a greater amount of free bulk billing services," he said.
He also said several questions need to be answered before the pilot program is rolled out.
"What does it mean for the patient? What does it mean for antimicrobial resistance? What does it mean for access to other care?" he said.
"I think we put the cart before the horse if we talk about stage three in the government's plan."