Pharmacy boost questioned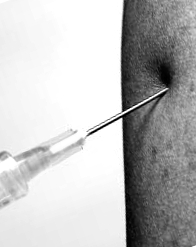 The ACT Government wants pharmacists to administer a broader range of vaccines.
The ACT has unveiled plans to expand the range of common diseases for which pharmacists can provide vaccines over the counter.
The move, which is similar to a pilot program criticised in Queensland, will allow Canberra pharmacists to administer vaccines for hepatitis A and B, typhoid, and herpes without a prescription.
This is in addition to existing vaccines for influenza, tetanus, and COVID-19. The ACT government hopes that the expansion will enhance access to immunisation and help prevent preventable diseases.
Pharmacists in the ACT will also be allowed to prescribe antibiotics to treat uncomplicated urinary tract infections (UTIs) in women.
According to ACT Health Minister Rachel Stephen-Smith, enabling pharmacists to assess and initiate treatment for uncomplicated UTIs in women will improve patient access to treatment and reduce pressure on primary healthcare providers.
A pilot program implemented in Queensland faced criticism from various national medical organisations, including the Australian Medical Association (AMA).
The AMA claimed that a survey of women who participated in the Queensland pilot revealed that multiple women experienced medical complications.
AMA Queensland President Maria Boulton expressed concern about pharmacists' ability to diagnose UTIs, citing a lack of medical training.
However, the Pharmacy Guild of Australia praised the ACT government's decision, describing it as a "win" for the territory.